Dr. Gurmit Uppal
MBBS (Hons), BSc (Hons), MD, FRCOphth (UK), FRANZCO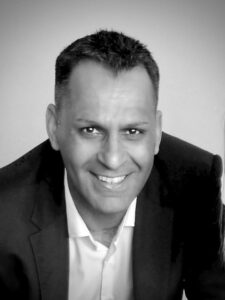 Dr Uppal is a retinal specialist (vitreoretinal surgery and medical retina) with a special interest in macular diseases, particularly age related macular degeneration (AMD). He completed a doctorate research degree at the prestigious Moorfields Eye Hospital (London, UK) and Institute of Ophthalmology (part of University College London). His research examined novel surgical treatments for AMD including transplantation surgery and more recently stem-cell treatments for this condition and he has published extensively in this field. The research was completed under the guidance of Lyndon da Cruz, one of the worlds leading retinal specialists and originally from Perth WA.
Dr Uppal trained in London at leading teaching hospitals including the world renowned Moorfields Eye Hospital, where he undertook his ophthalmic registrar training. Thereafter he completed a retinal fellowship (vitreoretinal surgery and medical retina) at Sydney Eye Hospital and Sydney Hospital, developing an expertise in surgical and medical treatment of retinal disease and macular disorders. He followed this with a second vitreoretinal fellowship at Moorfields Eye Hospital, London further enhancing his experience in retinal disorders including retinal detachment, macular pathologies (retinal membranes, macular holes, macular traction, myopic macular disease), complex cataract, trauma, diabetic eye disease, retinal vascular diseases, and AMD.
He is a Fellow of the Australian and New Zealand College of Ophthalmologists as well as the Royal College of Ophthalmologists (UK). He is also a Fellow of the Royal Society of Medicine (UK), and a member of the American Association of Ophthalmology and the Association for Research in Vision and Ophthalmology. Dr Uppal is also a member of the British and Eire Association of Vitreoretinal Surgeons and the Australian and New Zealand Society of Retina Specialists.
Would you like an appointment with Dr Uppal?
Appointments for new patients need to be made via a GP or Optometrist. We can help you find an appropriate referrer.
I would like to make an appointment.