Coronavirus Update: Queensland Health have recommended that patients and visitors wear masks when attending clinics. Kindly ensure you and your carer wear a mask when you come into Moreton Eye Group. Please call 07 3487 3937 with any enquiries.
Dr. John Hogden
MBBS, BMedSc, RANZCO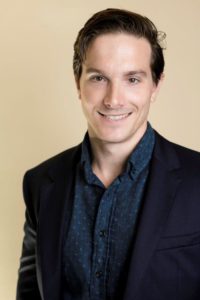 Dr. John Hogden is an Ophthalmologist with sub-specialty training in corneal, external eye disease, cataract, anterior segment and refractive surgery. He trained at the Sydney Eye Hospital and was awarded the Sydney Eye Hospital Travelling Scholarship and RANZCO Topham Scholarship. He then underwent further sub-specialty training at the surgically renowned University of British Columbia (UBC) Vancouver Eye Care Centre in Canada.
Dr. Hogden is a member of the Royal Australian and New Zealand College of Ophthalmology (RANZCO), American Academy of Ophthalmology (AAO) and the American Society of Cataract and Refractive Surgery (ASCRS). He is also a corneal sub-specialty reviewer for the Canadian Journal of Ophthalmology and is actively involved in ongoing clinical research with several international papers and publications to his name.
His specialty interests include lamellar corneal transplant surgery (such as DMEK, DSAEK and DALK), cataract surgery, the management of irregular astigmatism through topographic guided refractive surgery, keratoconus stabilisation and optimisation, post-refractive ectasia and pterygium surgery.
Would you like an appointment with Dr Hogden?
Appointments for new patients need to be made via a GP or Optometrist. We can help you find an appropriate referrer.
I would like to make an appointment