Dr. Leslie Alexander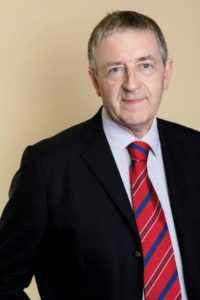 Dr Leslie Alexander is a Scot and qualified at the University of Aberdeen. He moved to London for Specialist training in Ophthalmology at Moorfields Eye Hospital.  He was fortunate to have further training at Royal Perth Hospital, WA with Professor Ian Constable and subsequently worked as an Eye Specialist in WA but decided not to continue in Australia at that time.
Dr Alexander was an Ophthalmology Specialist in Southend on Sea, near London, for many years and returned to Australia in 2012. He worked in a large UK hospital as well as private practice and has experience of all types of eye disease including those of children. He has run a diabetic eye clinic for more than 20 years. In addition to performing eye surgery, laser therapy, mainly for conditions of the retina, has been routine in his practice throughout his career. New drug treatments are now used in addition to or instead of laser. Age related macular degeneration is at last, often amenable to treatment. Dr Alexander strongly encourages the cessation of smoking.
Modern cataract surgery is his principal surgical interest.
Dr Alexander is an Associate Member of the Australian & New Zealand College of Ophthalmology, a Member of the American Academy of Ophthalmology, a Fellow of the Royal Society of Medicine (Ophthalmic & Neurosciences Sections) and Member of the British Medical Association & Australian Medical Association. He has been an examiner for the UK Ophthalmology Specialist Exam and the European Board of Ophthalmology Exam in Paris. He is married and his wife is a GP and three children are now doctors.
Would you like an appointment with Dr Alexander?
Appointments for new patients need to be made via a GP or Optometrist. We can help you find an appropriate referrer.
I would like to make an appointment.